Stephanie Ardagh, LCSW
Licensed Clinical Social Worker, Mundelein Illinois
Independent Affiliated Therapist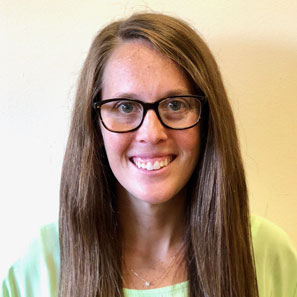 Stephanie Ardagh, LCSW, joined NorthStar Counseling Group in the summer of 2018. She brings with her 10 years of clinical experience treating children 3-18 years of age. After receiving her Bachelors in Social Work at Loyola University Chicago, Stephanie went on to Aurora University where she earned her Masters in Social Work and her Type 73 School Social Work Certification.
Stephanie began her career providing school social work services to staff, students, and families in the Deerfield and Northbrook elementary and high school systems. Stephanie also has experience working in early childhood 0-3 programs within the public school setting.
Stephanie's work experience lends itself seamlessly to her gifted work in the treatment of children, adolescence and families.
Stephanie utilizes a variety of interventions to treat the presenting problems of childhood and adolescence. She is experienced in addressing issues of: self esteem, self injury, body image, school refusal, adjustment to divorce and loss, social skills, and significant behavior disorders.
Additionally, Stephanie works with mood disorders, Autism spectrum disorders, oppositional defiant disorder, and crisis management. Stephanie helps her clients to develop the language necessary to talk about what is troubling them.
Stephanie is experienced in running groups for children that include social skills, social thinking, and mood regulation. She is an expert at helping kids develop strategies to reduce anxiety and improve their relationships both at home and at school. She understands life transitions and is
sensitive to the impact they have on children. Stephanie sees parents as a valuable resource and ally when working with children.
Stephanie is able to teach coping and problem solving skills that empower those she works with to improve their quality of life and functioning within school, social, and family relationships. Stephanie has School Social Work experience and can also help navigate the often challenging experience of working with schools on IEP development, school refusal and behavioral interventions. Stephanie works well with parents and other providers, including school personnel, to get to know her client and their unique needs. Stephanie tailors each therapy to the needs of the individual client and has a wonderful ability to connect with those she serves. Her passion for what she does professionally and her commitment to providing thoughtful high quality treatment are obvious to all that her meet her.