Independent Affiliated Therapists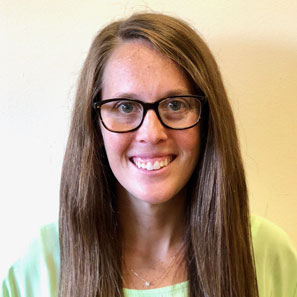 Stephanie Ardagh, LCSW, joined NorthStar Counseling Group in the summer of 2018. She brings with her 10 years of clinical experience treating children 3-18 years of age. After receiving her Bachelors in Social Work at Loyola University Chicago, Stephanie went on to Aurora University where she earned her Masters in Social Work and her Type 73 School Social Work Certification.
Stephanie began her career providing school social work services to staff, students, and families in the Deerfield and Northbrook elementary and high school systems. Stephanie also has experience working in early childhood 0-3 programs within the public school setting.
Stephanie's work experience lends itself seamlessly to her gifted work in the treatment of children, adolescence and families.
Stephanie utilizes a variety of interventions to treat the presenting problems of childhood and adolescence. She is experienced in addressing issues of: self esteem, self injury, body image, school refusal, adjustment to divorce and loss, social skills, and significant behavior disorders.
Additionally, Stephanie works with mood disorders, Autism spectrum disorders, oppositional defiant disorder, and crisis management. Stephanie helps her clients to develop the language necessary to talk about what is troubling them.
Stephanie is experienced in running groups for children that include social skills, social thinking, and mood regulation. She is an expert at helping kids develop strategies to reduce anxiety and improve their relationships both at home and at school. She understands life transitions and is
sensitive to the impact they have on children. Stephanie sees parents as a valuable resource and ally when working with children.
Stephanie is able to teach coping and problem solving skills that empower those she works with to improve their quality of life and functioning within school, social, and family relationships. Stephanie has School Social Work experience and can also help navigate the often challenging experience of working with schools on IEP development, school refusal and behavioral interventions. Stephanie works well with parents and other providers, including school personnel, to get to know her client and their unique needs. Stephanie tailors each therapy to the needs of the individual client and has a wonderful ability to connect with those she serves. Her passion for what she does professionally and her commitment to providing thoughtful high quality treatment are obvious to all that her meet her.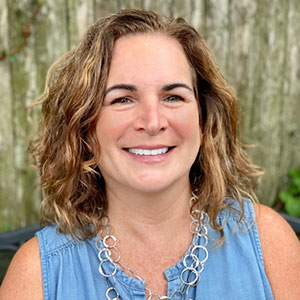 Marcella brings significant clinical social work experience to NorthStar Counseling Group.  She is a graduate of American University in Washington DC with a degree in Sociology and Latin American Studies, and a Masters Degree from the Jane Addams School of Social work at University of Illinois, Chicago. Marcella has experience working in community mental health, private practice and hospital settings. Marcella has 10+ years of experience developing and directing  an Adolescent IOP, PHP and After School IOP program.  Marcella has also worked in both the inpatient and outpatient setting at an adult psychiatric hospital program. 
Marcella is a talented and creative provider who values the uniqueness of each client and family she serves.  She is bilingual in English and Spanish, and values cultural diversity.  Marcella is known as a thoughtful and resourceful therapist who gets creative and thinks outside the box to achieve success.  She strives to provide a treatment plan that will best serve her client's individual needs.  She values treating a diverse population and incorporates CBT, DBT, ACT, supportive talk therapy and motivational interviewing into her work. Marcella believes that what we think and feel is directly connected to the multitude of symptoms we experience.  She works with clients to demystify those symptoms, and to increase their understanding of the way in which their emotions and behaviors are impacted by their thoughts and feelings.  
Those who have worked with Marcella describe her as patient, funny, laid back and thoughtful. Individuals whom she supervises and trains describe her as a gifted teacher, leader and supporter of their growth.  Marcella understands and values family dynamics and relationships.  She recognizes that important relationships can become entrenched in negative interactions and will work with individuals and families to produce positive change. Marcella works with those 12 years and up. Marcella is adept at working with adoptees and the LGBTQ community.  She is a trustworthy and committed therapist. She works with her clients collaboratively to move towards healthier communications and interactions within their relationships.  Marcella looks forward to sharing her talents with those who choose to join her in working towards the goals they want to achieve.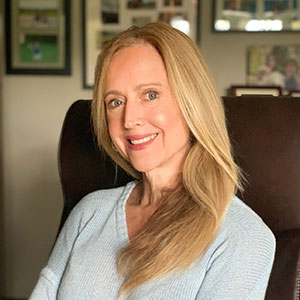 Deanna Booth, MS, LCPC hails from the beautiful state of Vermont where she received her BA in psychology and her MS in counseling from the University of Vermont.
Her early work included agency work with a population of people being deinstitutionalized from mental health facilities. She focused on the client's needs to learn basic life skills and re-learn the skills of self direction, self-regulation to live independently.
Deanna was deeply impacted by this work. It motivated her to pursue her masters. She entered her graduate studies focused on early intervention. Her driving force was the belief that if people were taught basic life skills earlier in life, it would maximize their enjoyment in the world. Specifically, their enjoyment in their families themselves and their communities.
After receiving her masters in counseling Deanna earned her license to practice psychotherapy. She began her practice as a contracted therapist in a pre-K to eighth grade school setting. There she worked with staff, parents, children, and affiliated agencies within the communities served. It was in this role Deanna learned one of her most important lessons as a therapist, "there is no problem that is too big, or overwhelming to solve. With skills, focus, intent, individualized approaches and collaboration, virtually any limiting issue in a person's life can be positively impacted."
Deanna continues to uphold this belief as a defining force in her practice. She believes the most powerful piece of the therapist/client collaboration is the belief that change is not only possible, but probable and attainable.
Deanna describes her approach as a "roll up our sleeves and tackle this together" exercise. She and her clients assess behavioral and thought patterns, unpack them and break them down into manageable components. Prioritizing areas of necessary change and growth.
It is essential to make a collaborative strategic plan with each client and to define measurable goals. This way Deanna says she and her clients can identify what's going well and reconfigure what is not.
Deanna's special interests include working with school aged and teenaged children, parenting concerns and solutions, blended family issues, managing divorce and family dynamics generally. Individual and couples work is an interest and strength. Deanna has extensive training and experience in areas including but not limited to: Anxiety, depression, body image, couples issues, life stress management, parent coaching, behavioral planning for kids and families, trauma informed work and grief and loss.
For Deanna, this profession is not a job, but rather a vocation.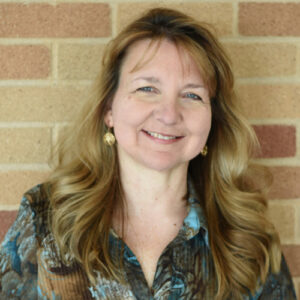 Shenandoah Cardwell, MA, NCC, LCPC
Shenandoah Cardwell MA, NCC ,LCPC is a Licensed Clinical Professional Counselor (LCPC in Illinois and LPC in Wisconsin).  With over 30 years experience providing psychotherapy,  and counseling services.  Shenan brings incredible knowledge and rich experience to NorthStar Counseling Group.  Shenan earned both her Bachelor's Degree in Psychology and her Master's Degree in Counseling Psychology from Western Michigan University.  She has also obtained her Certified Clinical Trauma Professional (CCTP) credential.
Shenan offers traditional and general counseling services with a solution focused and cognitive behavioral (CBT) approach that comes from a place of warmth, respect and understanding for where the client is at, and yet a directness in support of movement and progress.  Shenan provides Individual, Couples, and Family Counseling services across the lifespan.  She honors diversity and views herself as eclectic enough to be willing to pull in techniques from across various styles of therapy in order to meet the needs of the client.  Shenan's trauma specialty influences her therapeutic approach across all of the clients she works with , including an emphasis on strength centered and problem solving techniques, healthy boundaries, personal responsibility, and healing to thriving.
Shenan has extensive experience working with law enforcement and legal communities, child protective services and the courts.  Her expertise allowed her to expand her services in the areas of therapy and advocacy for Victims and Survivors of sexual abuse.  Shenan also founded and has facilitated the Family Members of Sex Offenders Group. Shenan's practice areas also include the privilege of providing counseling services to Intellectually and Developmentally Delayed adults, and her personal and family association with members of the fire service, law enforcement, and the military, has led her to offer, with a  strong sense of honor, counseling services to First Responders and members of the Military. Shenan provides clinical consultation to an Early HEad Start Birth to 3 program and offers trainings to community and professional groups in the areas of mental health and wellness.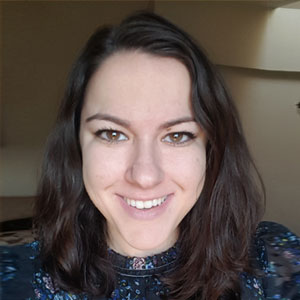 Lauren Levine, LCSW, received her Bachelor of Arts in Psychology from Miami University. Post graduation, Lauren went on to pursue a Masters in Social Work at The University of Illinois Champaign-Urbana, which she received in December of 2015. Lauren's career goals were solidified during her Masters internship at NorthShore University Health System Adolescent Partial Hospitalization Program.
Following graduate school, Lauren worked as a counselor in a residential treatment program for women, ages 12-21, diagnosed with eating disorders. This work further solidified her passion for working with adolescents and young adults, who were struggling to maintain balance and stability, following psychiatric and emotional struggles. This has been the cornerstone of her clinical work ever since.
For the last 4 years, Lauren has held the position of Lead Social Worker within a Young Adult PHP/IOP Program. While maintaining this position, she will be seeing private clients at NorthStar Counseling Group.  Lauren brings her knowledge and interpersonal skill set to her work in private practice. She has a strong knowledge of Cognitive Behavioral Therapy (CBT) and Dialectical Behavioral Therapy(DBT).  Lauren prides herself on effectively treating issues of: depression, anxiety, mood disorder, grief/loss, life transitions, work/life stressors, relationship issues, self-esteem and eating disorders. In addition, Lauren is highly experienced at assisting patients and families during times of crisis.
Lauren has a warm and non judgmental disposition. She values the uniqueness each client brings. She is open to learning new things and places high value on respect, empathy and support to build an effective relationship with her clients.  She understands that therapy is a vulnerable action taken by brave clients and believes it is an honor to be trusted in the process of growth and change. Lauren knows the greatest reward for a job well done comes when a client reports an increased ability to manage their emotions and find peace within the struggles that have brought them to therapy.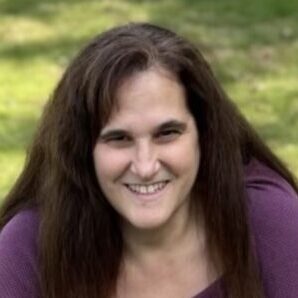 Stephy Lerner-Ernsteen, LCSW
Stephy started her career as a Clinical Social Worker working in community mental health. In this setting she provided individual, family and group therapy. She also worked with survivors of sexual abuse, and evaluated and treated clients ages 3 to adult. Stephy actively volunteers as a Court Appointed Special Advocate (CASA) for children in Lake County. Her commitment to bettering the lives of those she interacts with is evident in her gentle and compassionate disposition, as well as her ability to connect authentically.
Stephy comes to NorthStar Counseling Group with significant experience supporting mothers of premature and high risk infants and pregnancies. She held the position of president for the Infant Special Care Parent to Parent support program at Evanston hospital for 15 years. In this capacity, Stephy was in charge of developing, training and supporting volunteers, writing and distributing the newsletter, making floor visits, and connecting new parents with volunteers. She also secured relevant speakers and created a resource book that was then distributed to all ISCU families. Stephy shared her expertise by sitting on the board of the National Perinatal Association where she was awarded the NPA Becky Hatfield Family support Award. In addition, she worked as the Twin to Twin transfusion coordinator for the Twin to Twin Transfusion Foundation.
Stephy is curious and engaging. She recognizes the uniqueness of every client she works with and values the opportunity to find meaning and understanding within the therapy setting. Her style is collaborative and insight oriented. Her goal as a therapist is to find out what is causing discomfort, stress or anxiety within those she serves and to help alleviate symptoms via both talk therapy and cognitive behavioral techniques.