Stephy Lerner-Ernsteen, LCSW
Licensed Clinical Social Worker
Independent Affiliated Therapist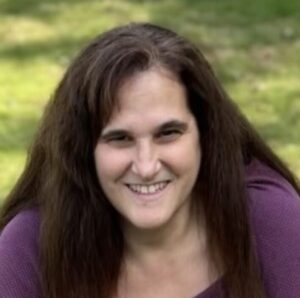 Stephy started her career as a Clinical Social Worker working in community mental health. In this setting she provided individual, family and group therapy. She also worked with survivors of sexual abuse, and evaluated and treated clients ages 3 to adult. Stephy actively volunteers as a Court Appointed Special Advocate (CASA) for children in Lake County. Her commitment to bettering the lives of those she interacts with is evident in her gentle and compassionate disposition, as well as her ability to connect authentically.
Stephy comes to NorthStar Counseling Group with significant experience supporting mothers of premature and high risk infants and pregnancies. She held the position of president for the Infant Special Care Parent to Parent support program at Evanston hospital for 15 years. In this capacity, Stephy was in charge of developing, training and supporting volunteers, writing and distributing the newsletter, making floor visits, and connecting new parents with volunteers. She also secured relevant speakers and created a resource book that was then distributed to all ISCU families. Stephy shared her expertise by sitting on the board of the National Perinatal Association where she was awarded the NPA Becky Hatfield Family support Award. In addition, she worked as the Twin to Twin transfusion coordinator for the Twin to Twin Transfusion Foundation.
Stephy is curious and engaging. She recognizes the uniqueness of every client she works with and values the opportunity to find meaning and understanding within the therapy setting. Her style is collaborative and insight oriented. Her goal as a therapist is to find out what is causing discomfort, stress or anxiety within those she serves and to help alleviate symptoms via both talk therapy and cognitive behavioral techniques.