Lauren Levine, LCSW
Licensed Clinical Social Worker, Mundelein Illinois
Independent Affiliated Therapist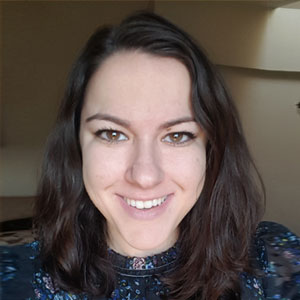 Lauren Levine, LCSW, received her Bachelor of Arts in Psychology from Miami University. Post graduation, Lauren went on to pursue a Masters in Social Work at The University of Illinois Champaign-Urbana, which she received in December of 2015. Lauren's career goals were solidified during her Masters internship at NorthShore University Health System Adolescent Partial Hospitalization Program.
Following graduate school, Lauren worked as a counselor in a residential treatment program for women, ages 12-21, diagnosed with eating disorders. This work further solidified her passion for working with adolescents and young adults, who were struggling to maintain balance and stability, following psychiatric and emotional struggles. This has been the cornerstone of her clinical work ever since.
For the last 4 years, Lauren has held the position of Lead Social Worker within a Young Adult PHP/IOP Program. While maintaining this position, she will be seeing private clients at NorthStar Counseling Group.  Lauren brings her knowledge and interpersonal skill set to her work in private practice. She has a strong knowledge of Cognitive Behavioral Therapy (CBT) and Dialectical Behavioral Therapy(DBT).  Lauren prides herself on effectively treating issues of: depression, anxiety, mood disorder, grief/loss, life transitions, work/life stressors, relationship issues, self-esteem and eating disorders. In addition, Lauren is highly experienced at assisting patients and families during times of crisis.
Lauren has a warm and non judgmental disposition. She values the uniqueness each client brings. She is open to learning new things and places high value on respect, empathy and support to build an effective relationship with her clients.  She understands that therapy is a vulnerable action taken by brave clients and believes it is an honor to be trusted in the process of growth and change. Lauren knows the greatest reward for a job well done comes when a client reports an increased ability to manage their emotions and find peace within the struggles that have brought them to therapy.