Robin Miller, LCSW
Licensed Clinical Social Worker, Mundelein Illinois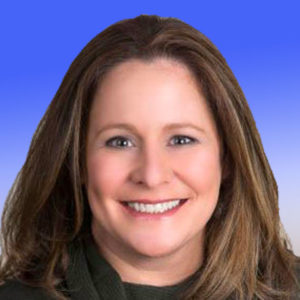 Robin began her educational career studying human development and family living at the University of Kansas. Following her graduation from KU in 1994, Robin attended Loyola University Chicago where she received her Masters in Social Work. Her concentration was in clinical social work. This focus allowed her to dive into the psychodynamic framework that forms the basis of her clinical work today. Early career opportunities allowed Robin to work in home health care for Rush Hospital Chicago and as an adolescent and adult therapist for Family Services of Evanston and Skokie Valley. Following graduate school Robin focused her career on providing therapeutic services to children and adults.
Robin worked for a foster care agency where she provided therapeutic services to children and families in a specialized emotional foster care program. In this capacity Robin was involved with the Cook County juvenile court system and Illinois Department of Children and Family Services. She also collaborated with psychiatrists, area hospitals and residential placement facilities. As a therapist for a Family Service agency in Chicago, Robin provided therapy services in the home and office for clients involved in a family preservation program. Robin also lead several groups for new mothers and their babies/toddlers, as well as mothers of school age children. In addition to treatment, Robin worked on reunification evaluations through a grant with DCFS and acted as the community mental health representative at the Protective Service Team meetings at Children's Memorial Hospital. This afforded Robin the valuable and rewarding experiences associated with treating the whole family system, while also helping her develop her understanding of how we are impacted by the world around us.
Later in her professional career Robin returned to school to become a certified school social worker. While working in the Winnetka school district Robin counseled students and parents, and consulted with school personnel, both on educational and social emotional issues that presented daily. In this capacity, Robin treated issues such as school refusal, learning disabilities, social relationships, adjustment to family life changes, executive functioning, suicide prevention, cutting behaviors, sexuality, and bullying. During the time she was employed full time as a School Social Worker, Robin began her part time work in private practice. Robin transitioned into full time private practice in 2003. As a private practitioner she has been providing individual, couples and family counseling services full time for the last 15 years.
What has driven Robin's interest in being a therapist is her intrigue and compassion for the human experience. Robin works from the strengths based perspective and believes the individual's unique story is the guide to be used to provide personalized therapy. Robin's work is informed by a psychodynamic framework and years of direct contact experience, supervision, and consultation. Robin's style has been described as laid back and thoughtful. She is known for infusing into her delivery her sense of humor and belief that we are all a lot more alike than we are different. Both clients and colleagues who work and collaborate with Robin have described her as compassionate, respectful, patient, direct, and professional. She has a keen awareness of how our relationships, past and present, and our feelings about ourselves and others drive our decisions and behaviors.
Robin loves her work and is rewarded by the trust both clients and colleagues have in her skills. Robin prides herself on her training as a social worker and has a deep commitment to the sociological and psychological factors that impact the human condition. She has a strong commitment to serving both her clients and the community. When someone contacts Robin for services she does not provide, she is committed to actively helping them find what they are seeking. She is grateful for her large network of professionals and collaborates with other talented individuals regularly. She loves to learn new things about the world from her clients and is passionate about providing useful services to the clients and community she serves.