Jori Riske, LCSW
Licensed Clinical Social Worker, Mundelein Illinois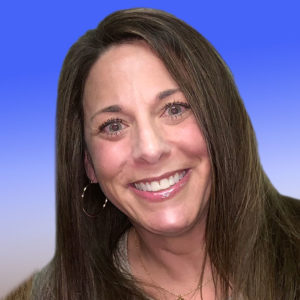 Jori Riske, LCSW, received her Bachelor of Science in psychology from Illinois State University. It was there that she had her first experience helping others by volunteering at a 24 hour crisis hotline. In 1997, Jori obtained her Masters in Social Work from Loyola University Chicago. Jori's early internship experiences, working at a therapeutic day school and family service agency, set the tone for her career as a clinical social worker.  
Upon receiving her Masters in Social Work, Jori worked at Forest Academy, a therapeutic day school for middle school and high school students. There she was a full time clinical therapist, working with a student population that had severe emotional and behavioral issues. She worked as part of a multidisciplinary team to provide comprehensive services to the students with whom she worked.
It was later in her career that Jori obtained a clinical position as a therapist at Children's Memorial Hospital (now Lurie Children's Hospital). Jori had a coveted position as a therapist within the outpatient department of Child and Adolescent Psychiatry. In this capacity, Jori was a therapist to children and families. She actively collaborated with multiple disciplines within the hospital setting. During her time at Children's, Jori worked alongside the top psychiatrists and clinicians treating children, adolescents, and their families in the Greater Chicago Area.
Jori's talents as a therapist were quickly recognized. She went on to join the staff of a thriving private practice in Lake County where she treated a diverse population of children, adolescents, individual, adults, and families. She also has experience providing educational presentations on clinically relevant topics to a variety of audiences including parents, educators, and community members.
Jori has been recognized over the last 20 years as a valuable resource in Lake County Illinois.  She is known for her personable nature, attention to detail, and sharp clinical skills. She is invested in best treatment practice for all of the clients she serves.  She is able to engage clients of all ages and is adept at addressing many presenting problems including, but not limited to; mood and anxiety disorders, trauma, life transitions, and parenting concerns. Jori is also trained in EMDR, using this as a treatment modality for those suffering from trauma, as well as specific phobias.
Jori understands the importance of collaboration with other professionals that may also be working with her clients. Each of those individuals has valuable information and insight to contribute to the client's overall treatment plan. Jori takes great pride in being a resource for those seeking services within the community and always works hard to assure that prospective clients get connected with the services they are seeking. By providing her clients with a safe and nonjudgmental environment, Jori makes her therapy session conducive to self-expression, reflection, and personal growth.