Marcella Bicoff, LCSW
Licensed Clinical Social Worker, Mundelein Illinois
Independent Affiliated Therapist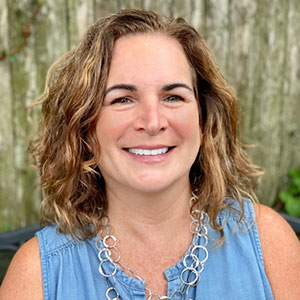 Marcella brings significant clinical social work experience to NorthStar Counseling Group.  She is a graduate of American University in Washington DC with a degree in Sociology and Latin American Studies, and a Masters Degree from the Jane Addams School of Social work at University of Illinois, Chicago. Marcella has experience working in community mental health, private practice and hospital settings. Marcella has 10+ years of experience developing and directing  an Adolescent IOP, PHP and After School IOP program.  Marcella has also worked in both the inpatient and outpatient setting at an adult psychiatric hospital program. 
Marcella is a talented and creative provider who values the uniqueness of each client and family she serves.  She is bilingual in English and Spanish, and values cultural diversity.  Marcella is known as a thoughtful and resourceful therapist who gets creative and thinks outside the box to achieve success.  She strives to provide a treatment plan that will best serve her client's individual needs.  She values treating a diverse population and incorporates CBT, DBT, ACT, supportive talk therapy and motivational interviewing into her work. Marcella believes that what we think and feel is directly connected to the multitude of symptoms we experience.  She works with clients to demystify those symptoms, and to increase their understanding of the way in which their emotions and behaviors are impacted by their thoughts and feelings.  
Those who have worked with Marcella describe her as patient, funny, laid back and thoughtful. Individuals whom she supervises and trains describe her as a gifted teacher, leader and supporter of their growth.  Marcella understands and values family dynamics and relationships.  She recognizes that important relationships can become entrenched in negative interactions and will work with individuals and families to produce positive change. Marcella works with those 12 years and up. Marcella is adept at working with adoptees and the LGBTQ community.  She is a trustworthy and committed therapist. She works with her clients collaboratively to move towards healthier communications and interactions within their relationships.  Marcella looks forward to sharing her talents with those who choose to join her in working towards the goals they want to achieve.