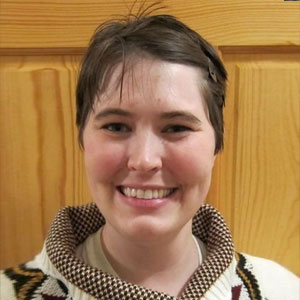 Kari Holman holds a Masters in Counseling from the Chicago School of Professional Psychology. For Kari becoming a therapist was a second career choice. Her decision to seek training in clinical psychology came out of personal experience and intrigue about the healing arts. Kari began her clinical career working with a culturally diverse community of individuals. In Kari's early work she provided treatment to those struggling with severe mental illness, predominately schizophrenia and those diagnosed with spectrum disorders. Kari has spent the last 3 years working full time in an out patient setting providing psychotherapy services to a wide variety of individuals and families. The challenges and rewards afforded to Kari, through this work, have helped her hone her clinical skills.
Kari is a Clinical Certified Trauma Professional and is trained in EMDR, a unique trauma focused treatment modality, which can be utilized within traditional psychotherapy and on its own to alleviate the often debilitating consequences of trauma. She also has a passion for working with the PRIDE community, particularly in supporting trans persons and those who are questioning through their transitions and journeys.
Kari believes in seeing each client and their needs as unique. She customizes the care she provides to each individual using evidence-based methods that work best for each individual client. Kari is of the belief that "if you are putting your time and trust in me, then I am committed to giving you customized care". Kari's clients enjoy her laid-back and caring nature. She honors the belief that each client is an expert on him, her or themselves and so deserves to have a say in the therapeutic process. Kari fully believes everyone has a natural capacity to be a happy and fully actualized person. She works from the understanding that just as our natural talents need guidance and practice, so do we as people.
Kari treats a wide array of issues including, but not limited to: anxiety, depression, families of those with severe mental illness, bipolar disorder, mood disorders, self harm, trauma, coping skills, multicultural therapy, PRIDE community (aka LGBTQIA+),stress management and life transitions. Kari works well with adolescents, teens and adults.
In her own words "Your story is fascinating and I wanna help you write the newest chapters"
~Kari