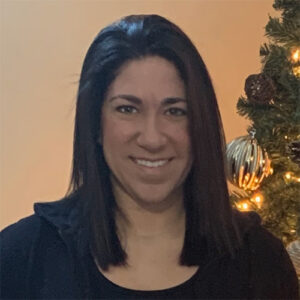 Carly Schwartz, LCSW received her Master's in Social Work from Loyola University Chicago in 2012.  In addition, Carly also holds a Master's in Education from John Hopkins University.  Carly has been working with children between the ages of 5-15 throughout her career.  Carly spent several years teaching 3rd grade before returning to her passion for social work.  For the last 7 years she has been utilizing her unique skill set to serve children and families in the school setting.  Carly's experiences within the school setting allows her to work collaboratively with schools and families to determine what is in the best interest of the individual client.
Carly is passionate about working with children and teenagers.  She is a lifelong learner with much training under her belt.  She has extensive experience working with children on the developmental spectrum and loves addressing issues of social interaction to enhance social  skills.  Carly is adept at working on issues of anxiety, depression, decision making, self expression and self esteem building.  Carly is an asset to the clients and schools she serves as she is very knowledgeable about the interplay between mental health and school success.  Carly is a resource and support for children and teens around issues of divorce, friendship issues, gender identity, sexual orientation, grief, stress management, healthy decision making  and communication.
Carly utilizes Cognitive Behavioral Therapy and has attended multiple trainings on the topics of social thinking and anxiety management for children and adolescents. One of Carly's greatest strengths is her ability to form strong working relationships with both clients, families and larger systems within the school and community setting.  She recognizes the importance of the different systems individuals are part of within the home school and community. Carly is open to learning what she doesn't already know.  She values the uniqueness of those she treats and understands the importance of honoring diversity.  Carly has been described by colleagues and clients as easy going, playful, smart and fun to be around.  She prides herself on being a resource to those with whom she works.